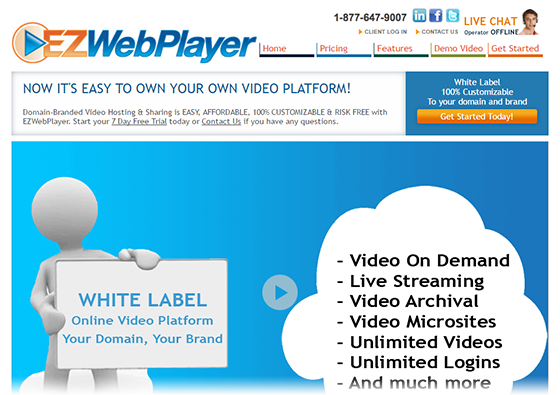 We added livestreaming and video transcoding allowing us to support hundreds of video formats. Livestreaming was just coming into "household word" status and EZWebPlayer was the first to offer the branded livestream to small and medium sized businesses as well as the not-for-profit, like churches and municipalities.
Today, EZWebPlayer is the home to many branded livestreams for the American church, as well as world wide church worship, worship centers and global outreach, including both Christian and non-Christian religiouns— facilitated by our affiliation with Amazon Web Services with Cloud nodes all over the globe.
Villages, towns and cities use EZWebPlayer's livestream and auto archiving for municipal meetings and town hall broadcasts. One of the largest users of EZWebPlayer's branded livestreaming is the largest Los Angeles, California service host of red carpet events of the Hollywood industry for film and television, Streaming Media Live, owned and operated by our long time customer, David Simpson.