Availability Per Account Type
Introduction
The toolbar that acts as the player's bottom border, can be changed to any complementing color available to meet the needs of an embedded web site video page, or a stand alone player. Both color and dimensional shape are customizable. Go here to see more about the customizable player. http://www.ezwebplayer.com/demo/
Getting Started
Step 1. Click on the VIDEOS button.

Step 2. Click on SETTINGS.

Step 3. Click on NEW, DUPLICATE or EDIT. See Description of NEW, DUPLICATE and EDIT.

Step 4. From the drop down Player Color menu, make your choice.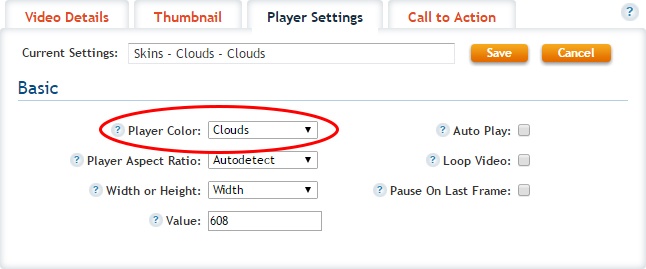 Step 5. Be sure to SAVE your changes.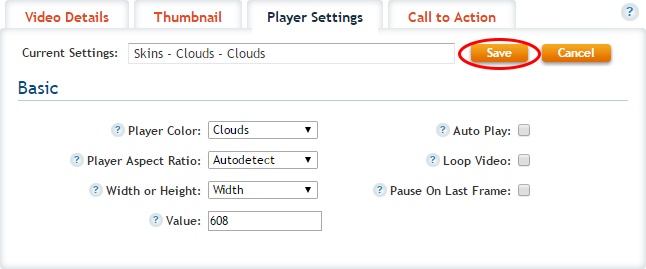 Step 6. Be sure to UPDATE your changes.

Resulting Player