Availability Per Account Type
Introduction
After populating a channel with at least one video, you can then enable or disable the scrolling channel list.
Getting Started
Step 1. Click on the VIDEOS button.

Step 2. Click on SETTINGS.

Step 3. Click on NEW, DUPLICATE or EDIT.

Step 4. Make sure you have selected the box for Use Channels and you have deselected the Hide Channel List box.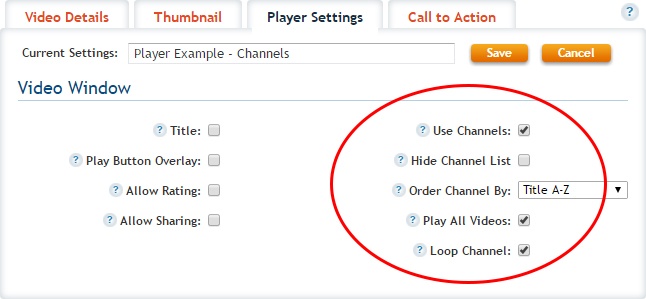 Step 5. Be sure to SAVE your changes.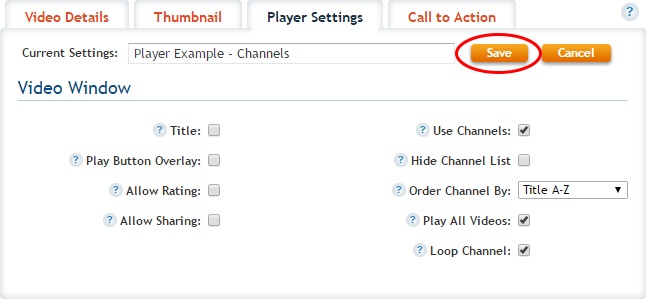 Step 6. Be sure to UPDATE your changes.

Resulting Player
To see the scrolling channel list in this player, either play the video all the way to the end, or click play and then click on the double-box icon in the upper right hand corner of the player.