Availability Per Account Type
Introduction
Part of the complete customizable player is the ability to enable or disable the features you need specifically for each deployment situation required by your unique marketing needs. Furthermore, when you disable a feature, it also removes it entirely from the player control bar. Example: disabling Volume Adjustment, also removes its visibility from the player.
The following images show you how to remove the toolbar entirely which also disables all of the options and features on the toolbar.
Getting Started
Step 1. Click on the VIDEOS button on your top tool bar.

Step 2. Click on SETTINGS.

Step 3. Click on NEW, DUPLICATE or EDIT.

Step 4. Choose to enable or disable the settings shown below. Note that you can choose to disable the Control Bar all together.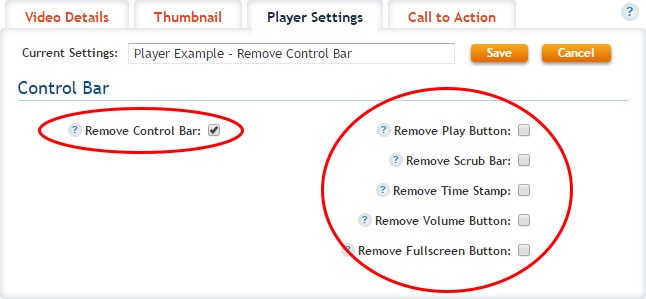 Step 5. Make sure to SAVE your changes.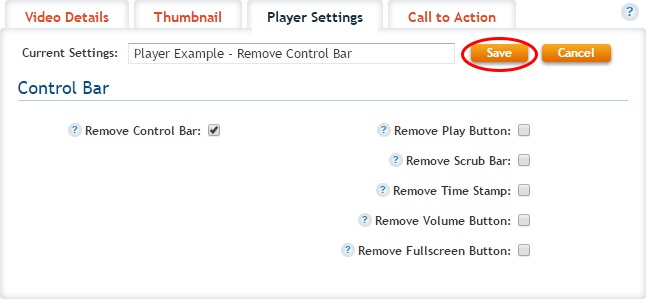 Step 6. Make sure to UPDATE your changes.

Resulting Player