Availability Per Account Type
Introduction
Adding new videos to any channel or sub channel allows you to upload your video library directly to the selected channel. When you are adding your videos to a sub channel, your video will be placed into every parent channel of that sub channel.
The importance of Default Channel. You need to make sure you are selecting the default channel you want this new video to use as it's channel playlist. This can be done during Step 3 by also selecting the "Update default channel" option. You can have videos in multiple channels as well, but when playing videos back, the playlist to be used will be determined by what the video's default channel is set to.
Getting Started
Once you have created a channel, you can start to add new videos to it using the Add Video option per channel.
Step 1. Click on CHANNELS in the header navigation.

Step 2. From within the channel list, click the option to Add Existing Video.

Step 3. You will be taken to the Add A Video page were you can create a new video. Notice this new video has been assigned the channel to it within its Channel drop down lists. In this example we will upload a new video. Click on the Upload button within the Add A Video section.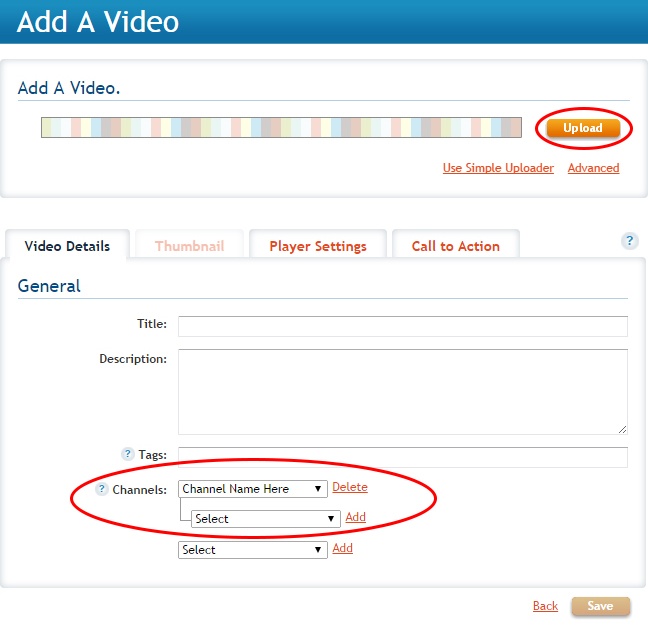 Step 4. Find and select the video file then press the Open button to start uploading it to your channel.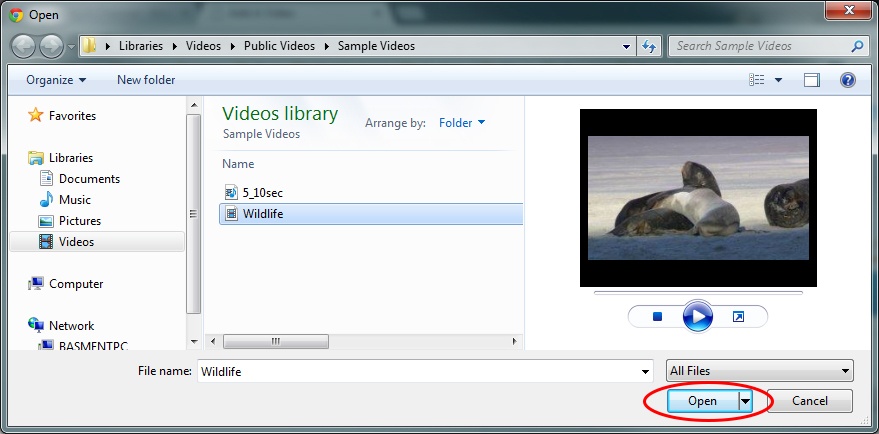 Step 5. The upload process will begin automatically.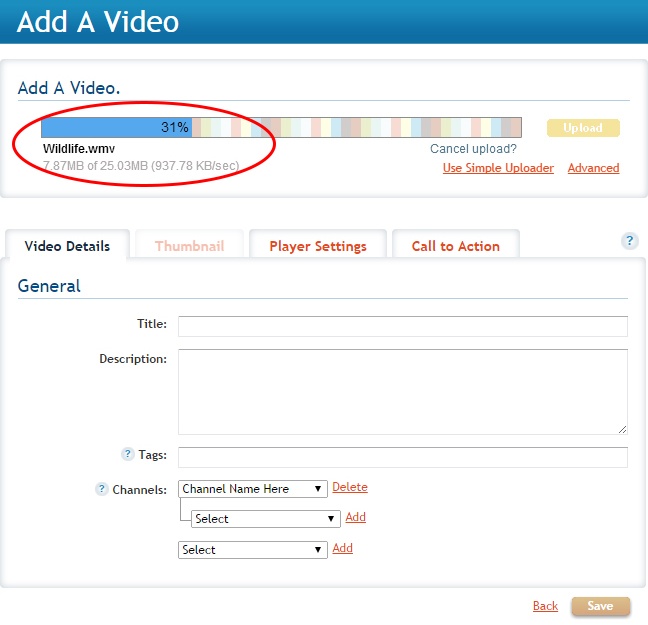 Step 6. Once the upload is complete, the uploader will change to a spinning circle letting you know the video file is being transcoded to a supported file format (.mp4). Also notice the new video is given a place holder title of the name of the video file.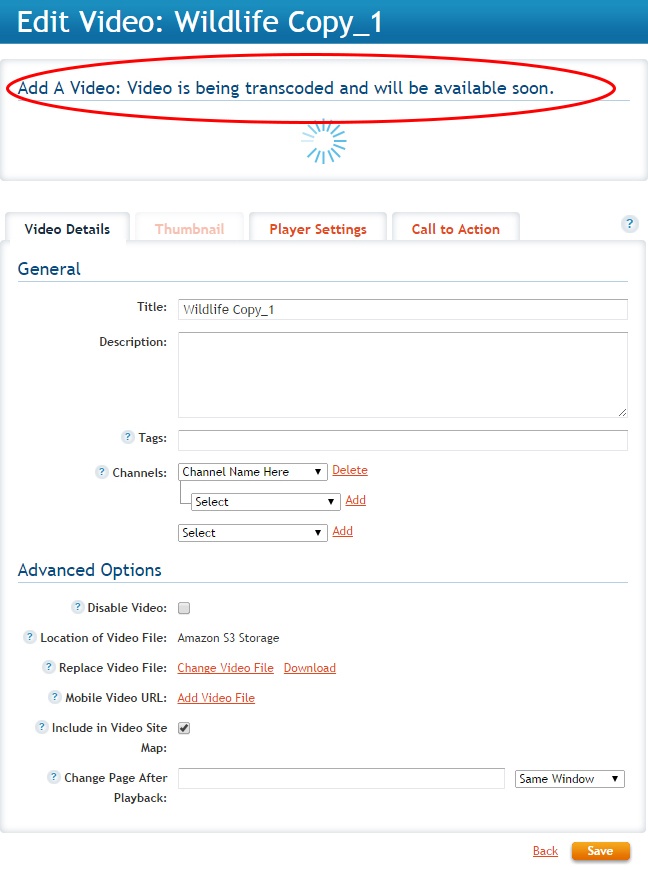 Step 7. When the video is done processing the spinning circle will then change to a working video player where you can test the video. Once satisfied, scroll to the bottom of the page and press the Save or Update button to save any recent changes.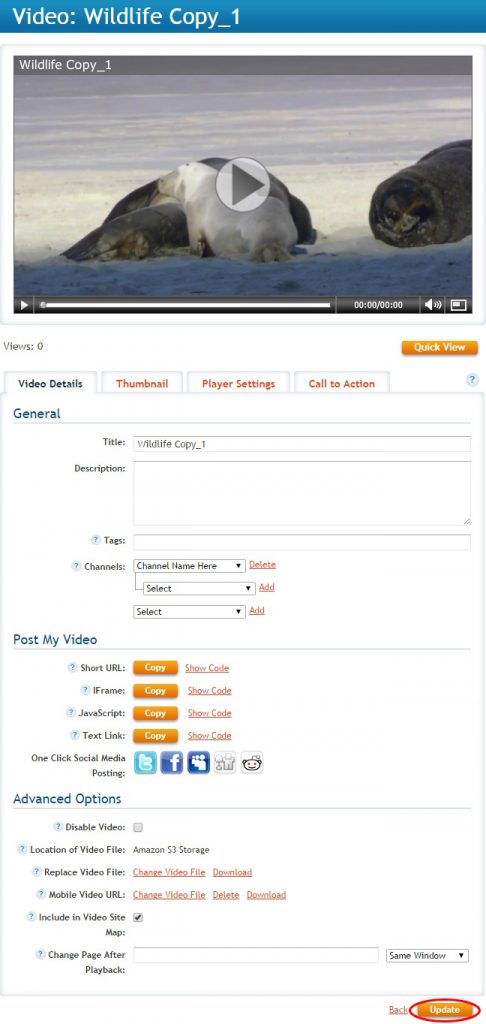 Step 8. When you navigate back to the channel's page your channel's Total Videos will have increased by 1.

Step 9. And when you select the channel from the channel list you will be able to find the newly added video within its Video List tab.