Availability Per Account Type
Description – What can an online video player channels based landing page do for me?
A custom, channels based Quick View template will allow you the option to quickly customize your player's Quick View page to have the look and feel of your web page's design.
Online video player channels hand your viewers a reason to stay on site, scrolling through your best uploaded videos.
We have several templates pre-coded for your use that can be customized even further with the help of HTML and CSS. In this way you can re brand the quick view page with your web site's color scheme. You will have the option to use HTML, CSS to code your landing page as well as the option to create a custom playlist that will be automatically generated based on the videos within its connected channel. You may also upload your own imagery to your landing page as well; for example your logo that can link back to your web site.
The EZWebPlayer Support staff is ready to assist you at whatever level needed to get you started. So, don't worry about "too much techiness." They're here to help. Simply contact [email protected].
Quickview Templates
Without a landing page template attached to it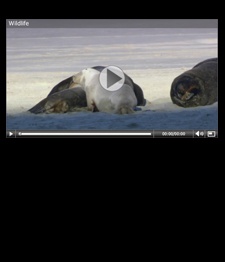 With a landing page template attached to it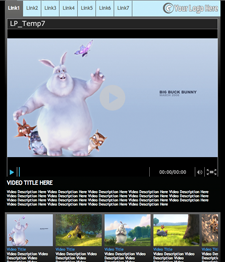 Free Landing Page Creation
All new White Label and White Label Custom accounts receive their first Landing Page creation free of charge. And after that, the Support folks are still there whenever you need changes.