Availability Per Account Type
Introduction
Summary Analytics. The Dashboard is that default page that opens up when you log in to EZWebPlayer. It is also accessible via the top left toolbar link labelled "Dashboard". It can be treated as your jumping off place for most work to be done in video management, or simply the best At-a-Glance location for account wide summary analytics.
Getting Started
You must be logged into your EZWebPlayer account. Click on DASHBOARD at the top of the page.

Video Information
View important video statistics at a glance.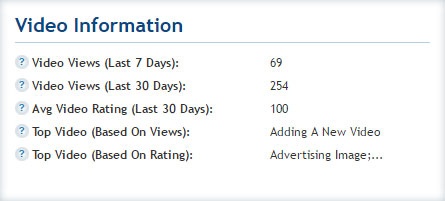 Call to Action Information
View important CtA statistics at a glance.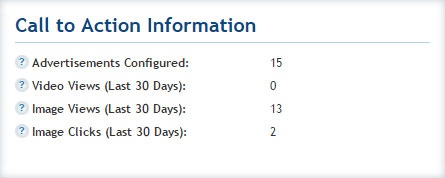 Total Video Ratings
View video ratings at a glance.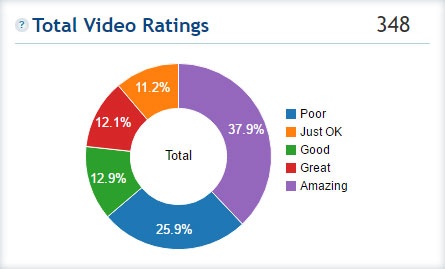 Average Video Ratings
View average video ratings.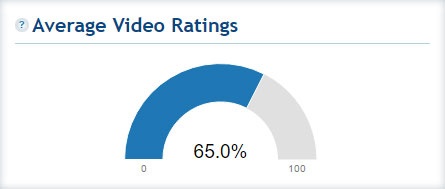 Top 5 Channels
View the top five largest channels based on numbers of videos in that channel.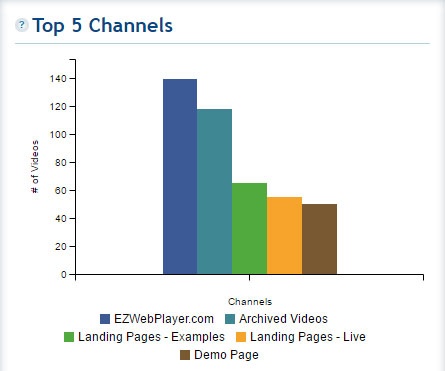 Top 5 Videos Viewed
View performance metrics for the top five videos.

There are a few ways to get information from this graph;
Rolling over the colored graph location dots delivers a roll-over window summarizing those assets on that date.
You can change the date range.
And remember that this graph only shows the top five performing assets; these include;

Video on Demand and
Live Stream assets.