Availability Per Account Type
Description
This option can be found in the MyAccount page's White Label sub section and allows you to rebrand the Live Stream URL for you or your client's live streams. The result will be the live stream's RTMP URL showing your domain instead of EZWebPlayer's domain.
Setup
Step 1. Set up a new DNS CNAME record with your web host and point it to the Value shown below. Contact EZWebPlayer Support with any questions. Depending on your web host this process can take between 10 minutes – 24 hours.
Step 2. Go to the My Account tab and find the White Label sub section. Input your new cname for Live Streaming DNS Name then make sure to hit the update button at the bottom of the page to save this change. This update can take between 0-5 minutes to take effect.
Trial / White Label Accounts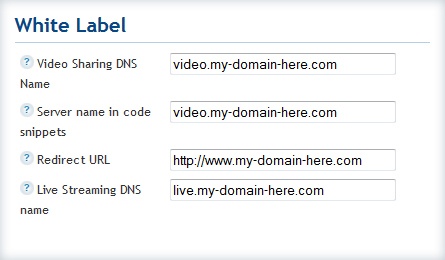 White Label Custom Accounts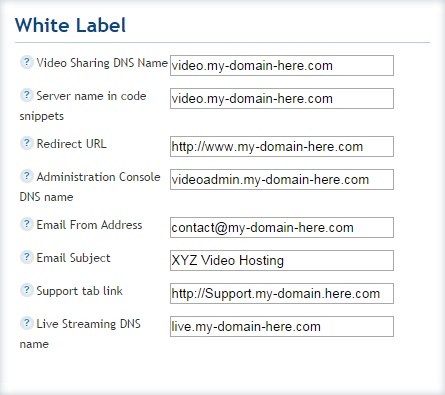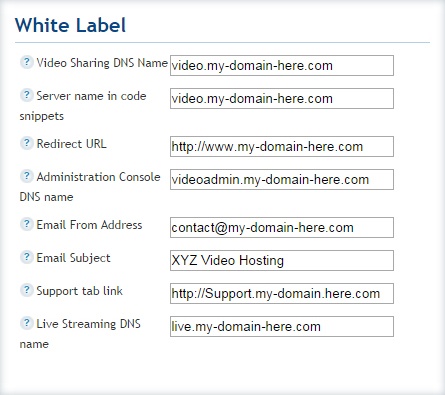 Result
After this change your Live Streams will now use your domain instead of EZWebPlayer.com. This is a great way to brand your live streams as your own product when dealing with clients.
Branded (Flash Media Server URL) & (M3U8 Video File URL)
Before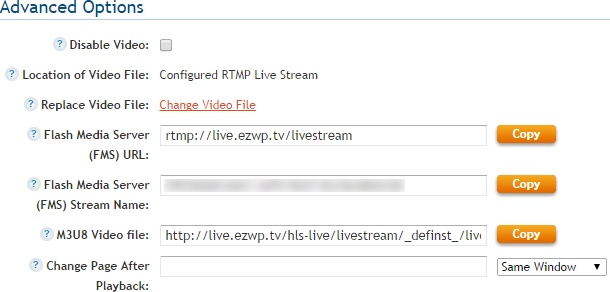 After