Our Secure Payment System Does Two Things;
Allows you to select the account type you choose.

Lite
Pro
or one of the White Lable accounts

Sets up the repeating payment profile between your bank card host (credit card) and the secure payment system, which at this time is Paypal.
Step by Step; Setting Up Your Payment Profile
Step 1. You must be logged into your EZWebPlayer account. Click on MY ACCOUNT at the top of the page.

Step 2. Click on the orange ENTER OR EDIT PAYMENT INFORMATION button.

Step 3. Choose your account type from the drop down menu at top, and click CONTINUE.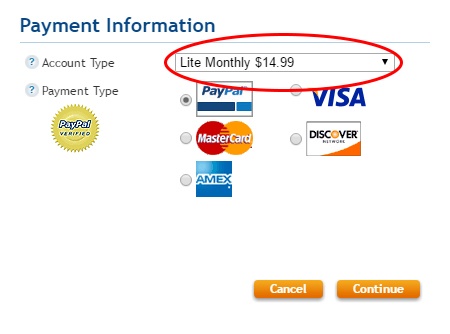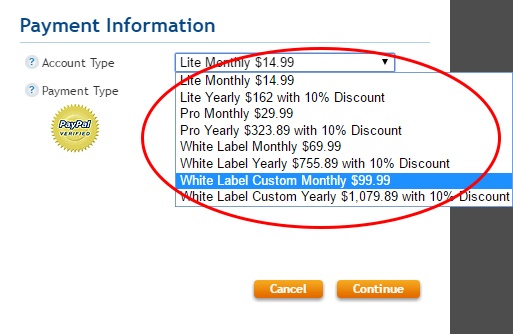 Step 4. Enter the required personal and credit/debit card information. If you do not see fields for entering or editing your credit/debit card information, it may mean that you have not chosen a payment type. You must choose the correct payment type which you intend on using; Paypal, or one of the card choices, like Visa, etc. When entering the card numbers, enter only the numerical digits. Do not enter dashes or spaces. Make sure to UPDATE the data entry page. The UPDATE button is located at the bottom of the page.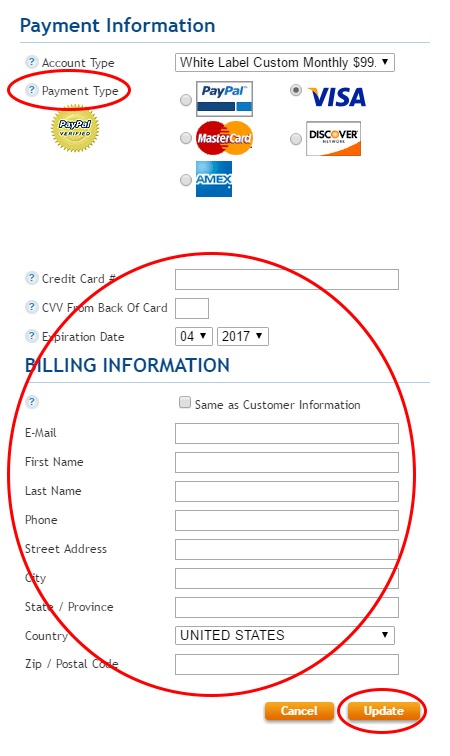 Step 5: Your account is now fully active and ready to go.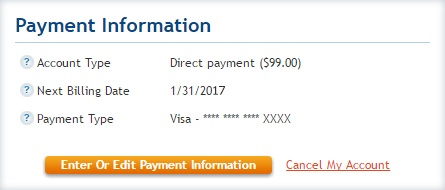 Security Requires Constant Vigilance
Because there are dishonest and unscrupulous individuals, and yes even entire organizations, that are constantly attempting to break into monetized accounts, we must maintain the ongoing vigilance required to stay several steps ahead of these thieves. We know that even the Streaming Media Industry, providing an Online Video Hosting Service instead of a banking service doesn't make us impervious form targeted break-ins.
Fortunately for us, we have on staff a leader in the Internet security industry. He has many years of experience in not only providing Internet document and processing protection, but himself is an instructor. He teaches the best and brightest online security professionals.
"…never been hacked."
This is probably why EZWebPlayer's account files have never been hacked. Yes, you read that correctly. In an age when annually we see news reports and hear evidence that larger companies have lost their data protection integrity, EZWebPlayer remains intact, year after year—for over a decade at this writing near the end of 2019.
We thank you for trusting us with your important personal data, and we work hard to keep that trust and make certain that it is not misplaced.