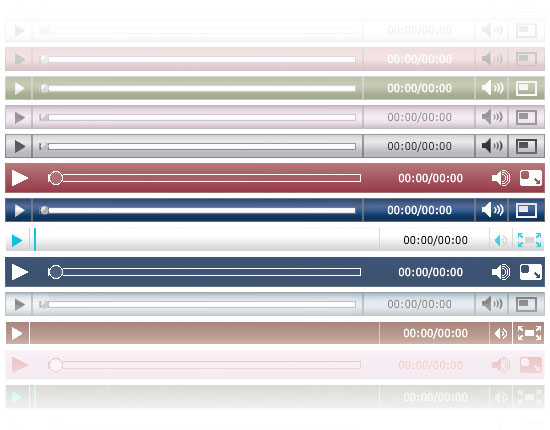 Full Control – Make it YOUR Player
EZWebPlayer's forte' is all about you, actually— not us. What makes us unique in the Web Video Industry is that we don't even WANT our name on your videos, unlike just about every other web video host.
Nor do we force you to use a player that looks and operates like all of the other players out there. We want you to enjoy the luxury of crafting a video player that reflects YOUR design attributes and needed tools. -If your web site uses an executive looking plumb and grey color scheme, then your player should too. –If you want to limit your viewers to watch a 15 second video all the way through instead of scrubbing or pausing, then you should be able to remove the tool bar buttons, right?
All of this, with YOUR branding, not ours.
Video Playback Options
What happens AFTER your video plays is often more important than the video itself.
Not all videos serve the same purpose. Some are connected to a CtA (call-to-action), some are purely informational and some are nothing but entertainment. So, the web player that they play in should have the appropriate buttons and actions available. If you want to post a 15 minute video of your wood stove's roaring fire and have it loop, then you should be able to do that. Or, make that endless loop be your store's welcome video that informs of daily or weekly specials. How-to videos, menu items, photograph scrolling, real estate promos— the possibilities are endless.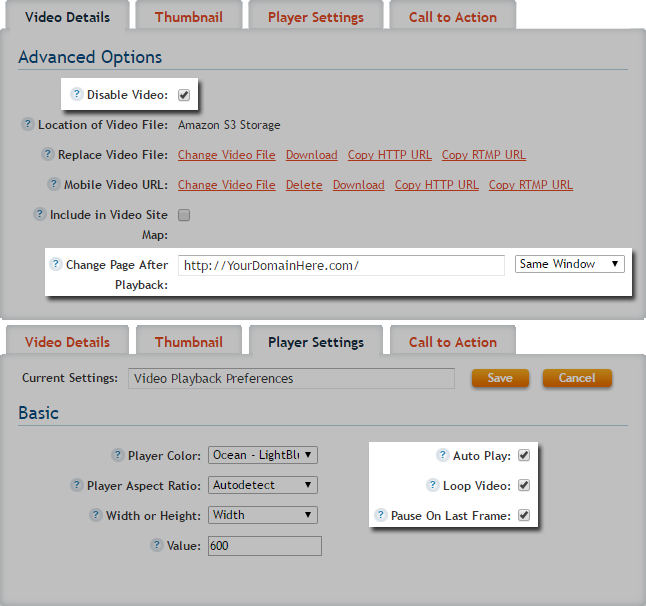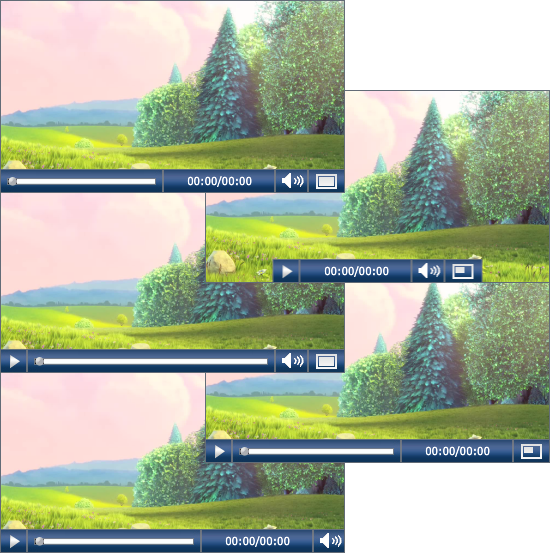 Player Skin Options
Making the player your custom player goes way beyond simple design preferences of color and texture. You want the player to automatically fit to the size and shape of your video, right? And, you want to maintain control of player options that you hand the audience, also.
Video Window Options
At-a-glance references are extremely convenient under appropriate circumstances.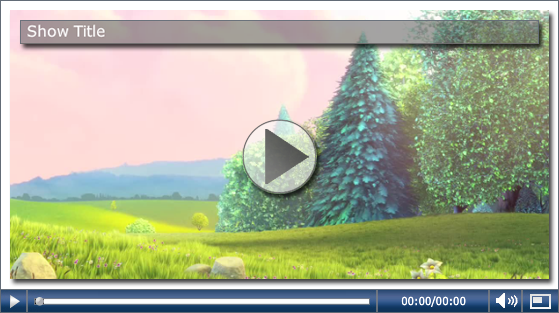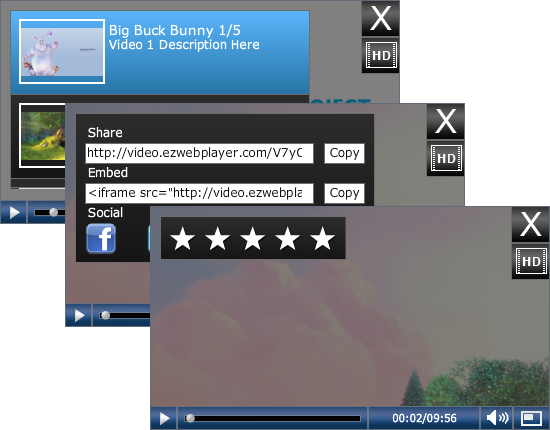 Player Sidebar Options
These advanced capabilities come standard on Pro, White Label and White Label Custom account levels.
Player Peripheral Options
The single web video is often not the product itself, but only an important part of marketing a product or service. Letting a video be the jumping off point for other media and web pages is an important part of web video marketing. Our Support Department works together with you and our Product Management Team to create your first Video Landing Page for free.