Availability Per Account Type
Introduction
Loop Video Playback will make the video start over again form the beginning once your video is finished playing.
Getting Started
Step 1. Click on the VIDEOS button.

Step 2. Click on SETTINGS.

Step 3. Click on NEW, DUPLICATE or EDIT.

Step 4. Check the Loop Video box.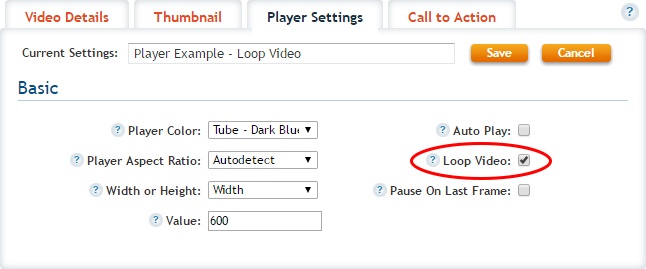 Step 5. Be sure to SAVE your changes.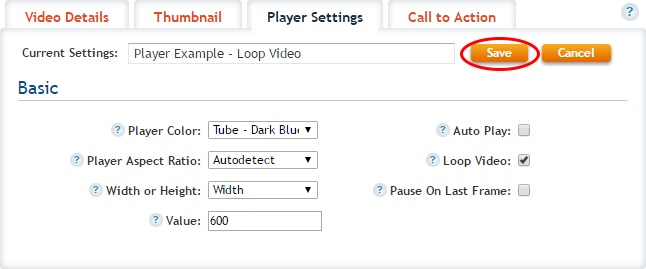 Step 6. Be sure to UPDATE your changes.

Resulting Player