Availability Per Account Type
Introduction
Download a copy of the video to your hard drive. This copy is a web rendered version and is not exactly the same as the original that you uploaded.
Getting Started
Step 1. Click on VIDEOS.

Step 2. Click on SETTINGS for the video you wish to download.

Step 3. Make sure you are on the Video Details tab and click on the Download text link.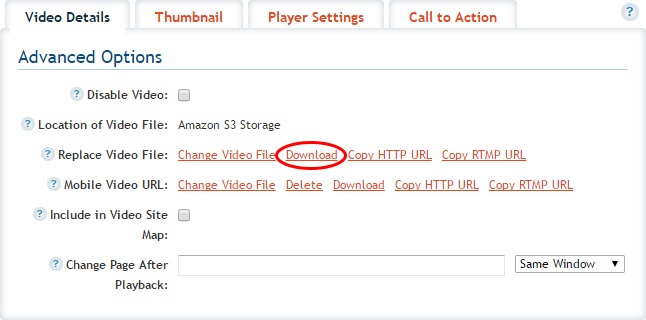 Step 4. As soon as you click DOWNLOAD, the file should begin downloading to your computer. make sure to note your files download location. You also have the option to download the mobile version of your feature video.