Availability Per Account Type
Introduction
All though describing the video is not necessary this is the content that shows up in web browser search results, so this is extremely important and should be considered for SEO relevance. Accurate, short and concise is important here for better SEO results. But, if your specific business and use model suggests considerable more content in the description, it's all up to you.
Getting Started
Step 1. Click on the VIDEOS header navigation.

Step 2. Click on Settings of the chosen video.

Step 3. Within the Video Details tab you can give your video a description or change its existing description.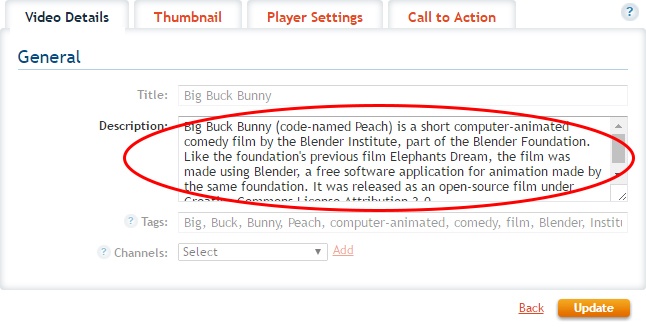 Step 4. Save your changes.