Availability Per Account Type
Introduction
The Allow Ratings feature displays the current ratings for the video. The Ratings stars appear in the lower right hand corner of the player window during video playback.
Getting Started
Step 1. Click on the VIDEOS button.

Step 2. Click on SETTINGS.

Step 3. Click on NEW, DUPLICATE or EDIT.

Step 4. Click the checkbox for Allow Rating.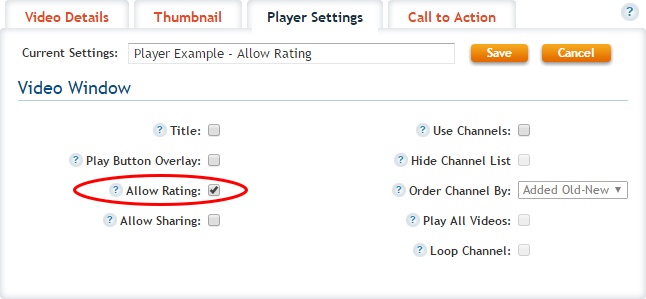 Step 5. Be sure to SAVE your changes.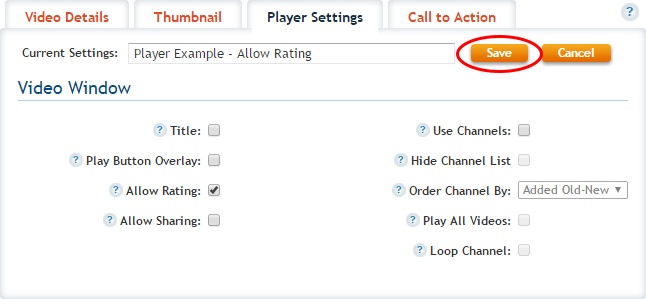 Step 6. Be sure to UPDATE your changes.

Resulting Player