Availability Per Account Type
Introduction

Windows | IOS | Linux and EZWebPlayer via Open Broadcaster Software.
Open Broadcaster Software (OBS) is a free, Source/Scene based, audio/video mixing (switching) application that facilitates live broadcasts and video recordings from a desktop environment. For the first time streamer, the control console can be a little overwhelming due to the nature of online video production. But, after becoming more acquainted with its features, anyone can operate a livestream or a recording using OBS.
Follow the steps below to setup and run your livestream.
Download / Install Open Broadcaster Software
Step 1. To download the Open Broadcaster Software application, open your web browser and navigate to https://obsproject.com/, then select to download it depending on your OS (OS = Operating System, i.e.; Windows, Mac, etc).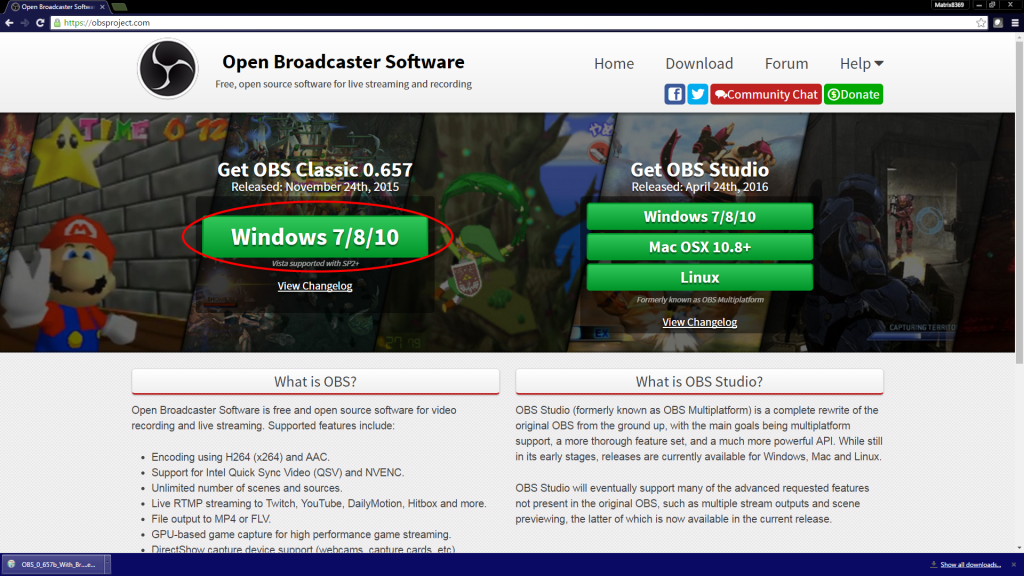 Step 2. Select where you want this application's .exe file to be saved on your computer, then press the save button.

Step 3. Once it is finished downloading, you will want to open the .exe file to run the install process. In the Chrome browser once a recent download is finished it shows up as a clickable icon in the lower left corner of the browser like in the image below allowing you to open it on the fly. If you do not see this clickable button for your recent download, then navigate to the folder where you saved the .exe file and open it from there.

Step 4. Click Next.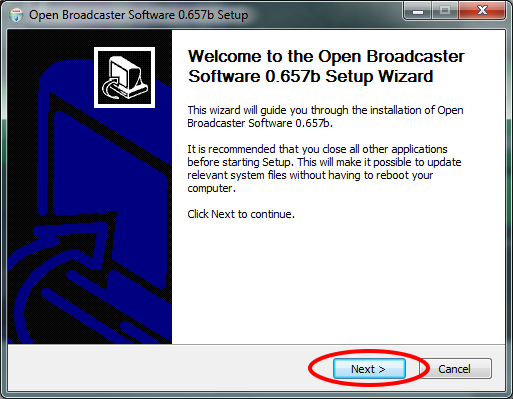 Step 5. Click I Agree.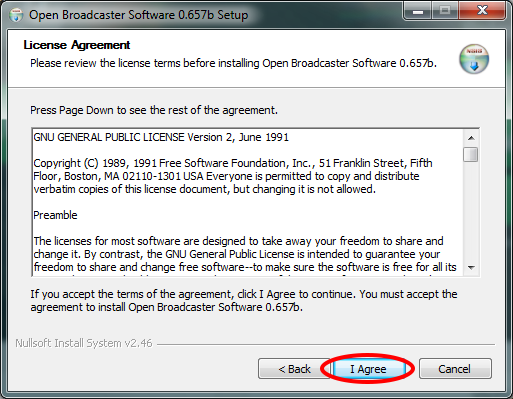 Step 6. Let the new application install.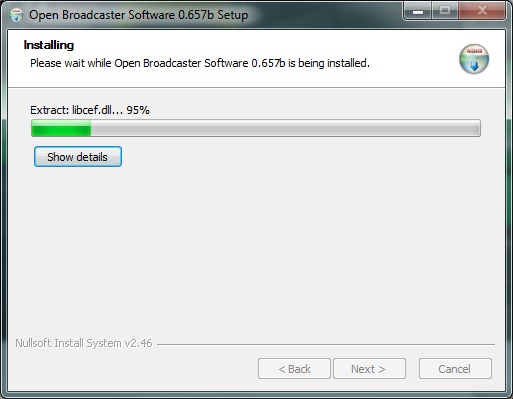 Step 7. Make sure that "Run Open Broadcaster Software" is selected and click Finish.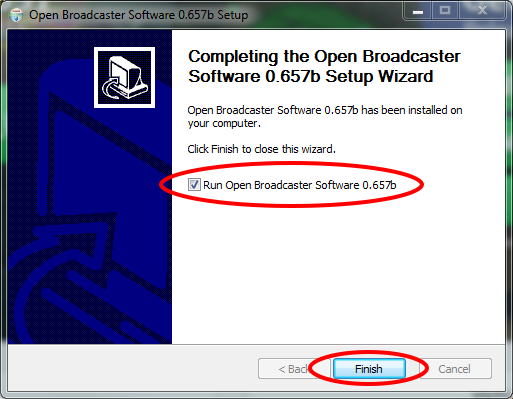 Step 8. Open Broadcaster Software should now be open and ready for use.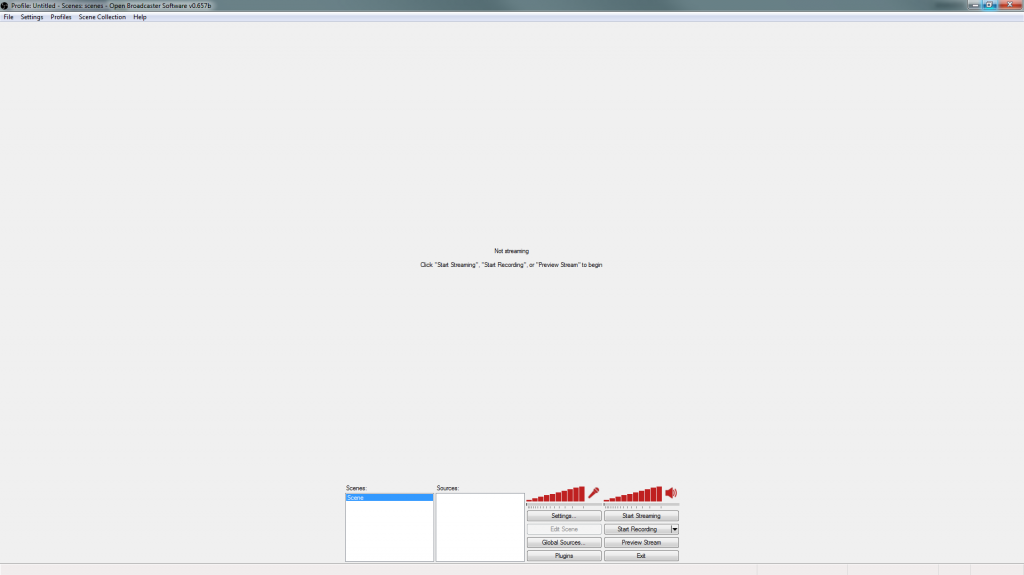 Attaching a Livestream to Open Broadcaster Software
Step 1. To attach your EZWebPlayer Livestream to Open Broadcaster Software, click on Settings/Settings.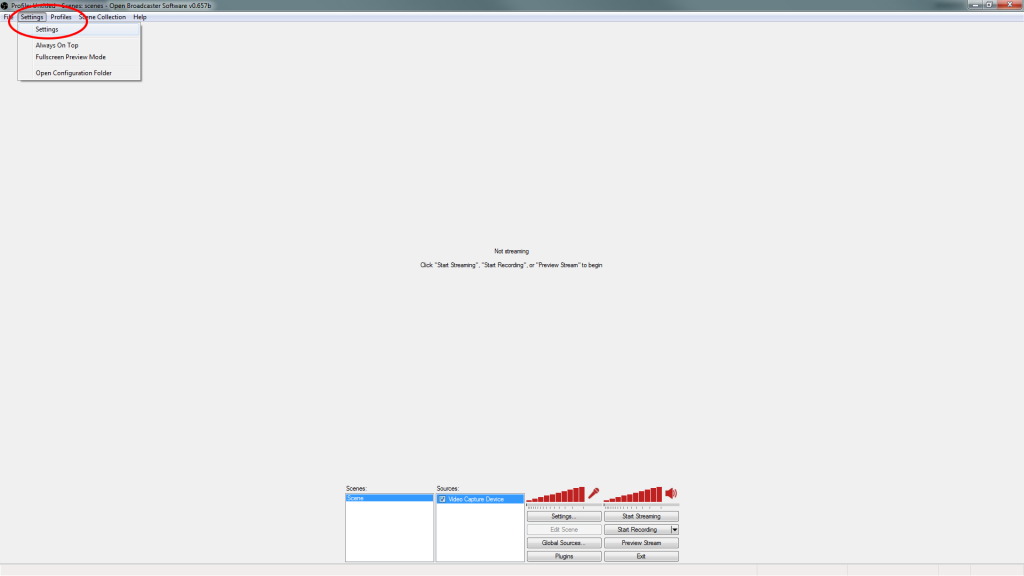 Step 2. Select the Broadcast Settings option in the left sidebar navigation. Follow Step 3 then click OK.
Step 3. You will want to log into your EZWebPlayer account and click on the header navigation's VIDEOS page, then click on your players Settings option. You can find your stream's settings on the Video Details tab in the Advanced Options subsection. You will want to Attach your;
Flash Media Server (FMS) URL to FMS URL found in the image for Step 2.
Flash Media Server (FMS) Stream Name to Play Path/Stream Key (in any) found in the image for Step 2.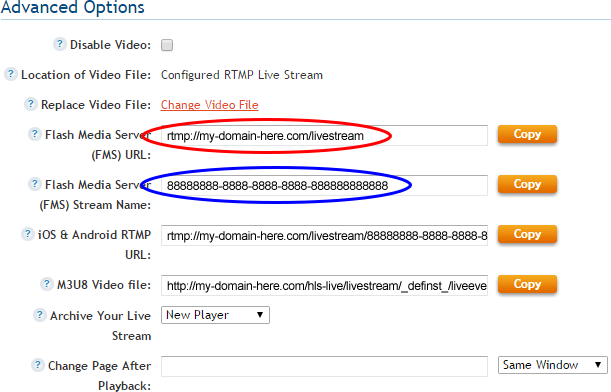 Step 4. You should now have Open Broadcaster Software set up to stream to your EZWebPlayer Livestreaming Player. You can now Add Scenes and Sources to your scenes within Open Broadcaster Software and click Star Streaming to run your stream.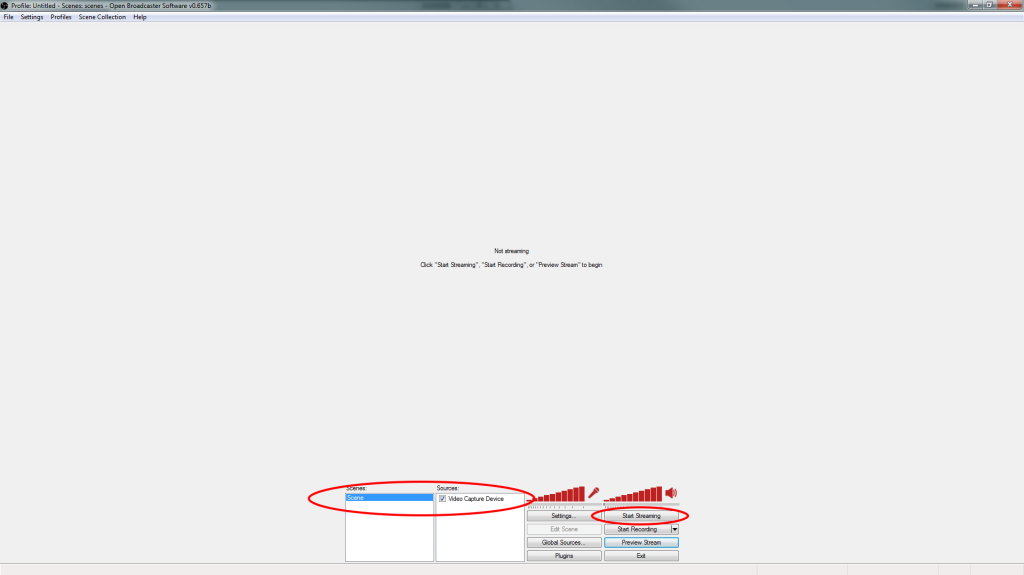 Step 5. Shown below is a sample livestream. We have a sample Scene with a web cam as the scene's Source and it is pushing the stream to my EZWebPlayer Livestreaming Player.