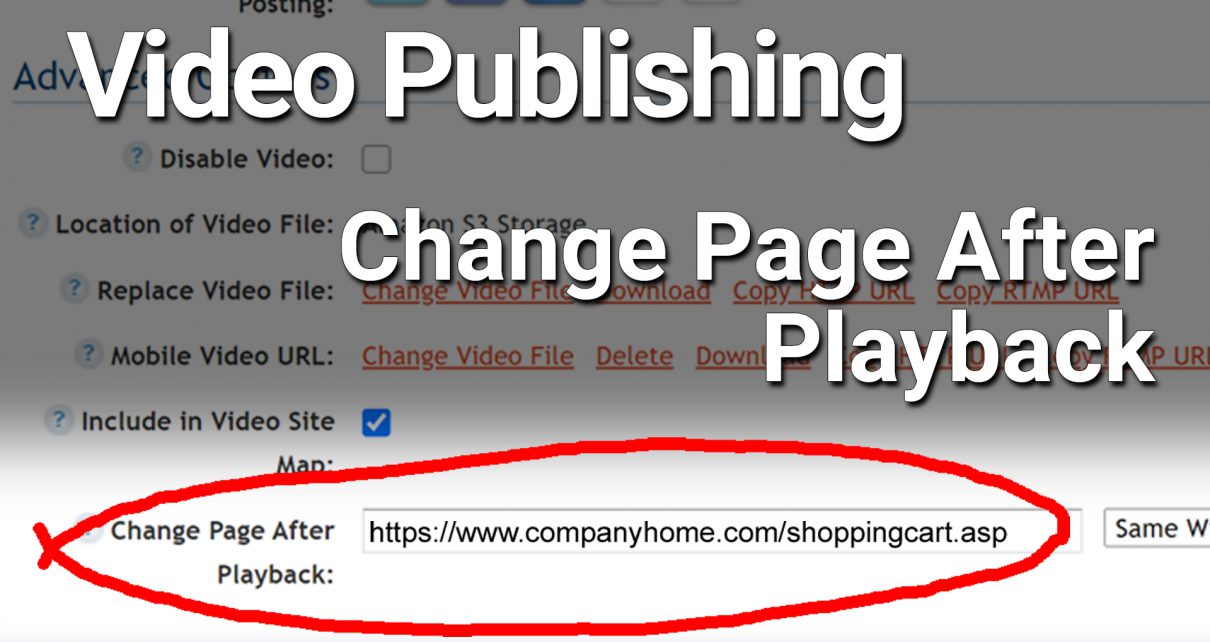 POSTING MY IMPORTANT VIDEO AT LARGE
This article covers two important Video Control points:
What do my viewers see wrapped around my video while it plays?
What plays next after my video comes to the end?
If you are serious about video on the Internet, that is, if your video's message is important—if you want results from posting your video, like more people taking action, or more people visiting your site or even your physical location, then you must get serious about how you post video and the choices that your viewers are given during and after your video plays.
ISSUE: the simplest posting pathway is not the best.
You tend to post your important video to the easiest video portals. Maybe YouTube or Vimeo for example. There are options beyond the default. Here is why this is important to consider.
1) While your video is playing, there is typically other things that can distract the people watching your video. There are images, links and messages outside of the video player, and often even a scrolling video playlist on the side or underneath the player. I dare you to take control of that real estate in Vimeo or YouTube.
2) After your video is finished playing, both Vimeo and YouTube choose a "relevant" video and line it up for playing next. Will this next video be one that you want your video viewer to watch? Will it take them down the decision trail you want them to travel? Not likely. As a matter of fact, the very next video to play is often from your competitor, if it's not just some random entertainment video that distracts them off their search path entirely.
SOLUTIONS: use the best of both worlds.
Instead of choosing the default pathway of least resistance to post your video (Vimeo, YouTube), choose a video web host that hands you full control of the player in which your video will play. And not just the video window, but everything on the entire browser page.
But, I want the momentum that Vimeo and YouTube provide.
Simple. Upload a short teaser video to YouTube that points to your web site. Problem solved. That's what should be done anyway.
Here's more on the features that EZWebPlayer has set up for serious video work. These are features both in our exclusive White Label account level, and also included in even the entry level account we call Lite.
LEARN MORE
Full control of web real estate surrounding the video player – Learn More
Page Forwarding, or Change Page After Playback – Learn More