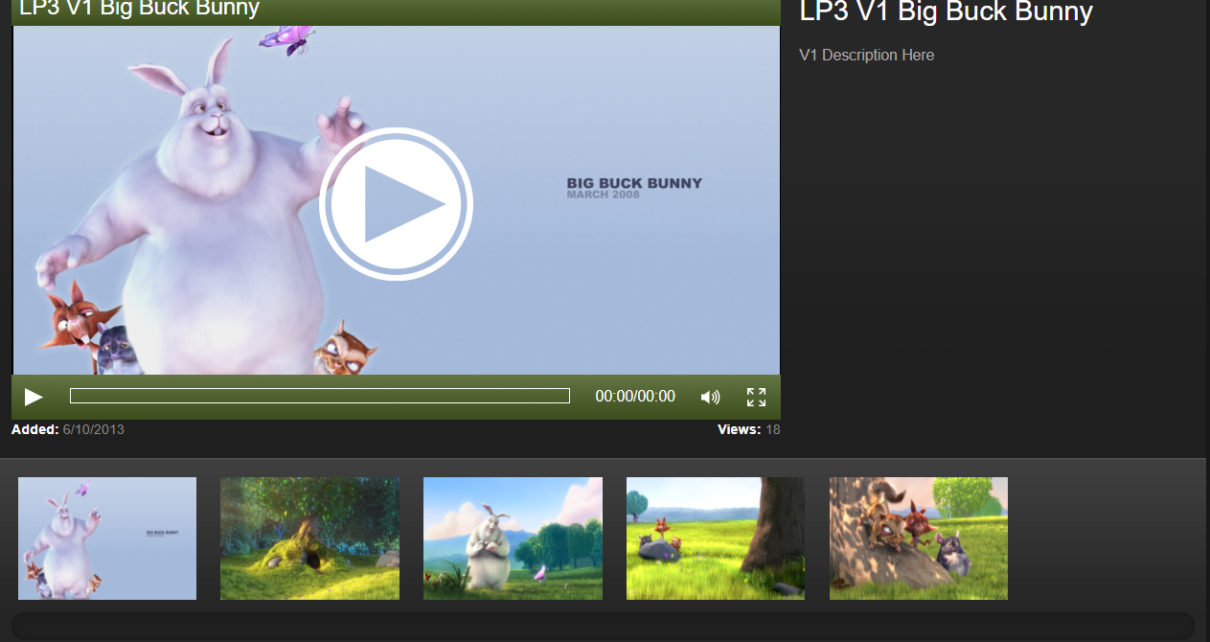 How long would it take you to write a million words to your market? That's the equivalent of 3,600 typical web pages.**
But, why use EZWebPlayer?
Why uploading a video is like a million words? Because EZWebPlayer can make the most of your web video. Your videos can grab a much larger chunk of your market if they are deployed right. Let EZWebPlayer place your single video, or entire video library in front of the audiences of your blog, your email list, your web site landing page AND your social media campaign all at once.
Frosting on the Cake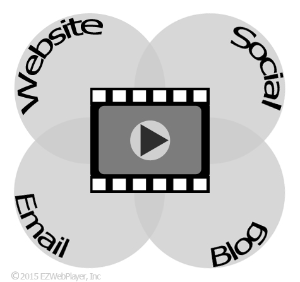 A powerful frosting on the cake is that you can wrap any or all of your videos front and back with pre-roll and post-roll advertising. And, all is under YOUR branding, not anybody else's; not even EZWebPlayer's.
EZWebPlayer's White Label has become many business's and individual's go to for standard white label branding. The web marketing community (that means most businesses) are finding out what our first flight of customers discovered years ago; video branding is extremely relevant in gaining market share. Why else do you think that all successful video marketers do that? And EZWebPlayer has the best branding tools to reach and then maintain your market.
No More Competing Videos or Pop-Ups Taking Away Your Audience
White Label branding on your own site means that there are no competing outside videos trying to steal away your customers. No scrolling list of other videos for your audience to watch. Only your videos are presented to your market. When the video reaches end of play, YOUR OWN scrolling list of videos pop into the player window. And, if you let us build your first Video Quickview page, you actually can present your videos with a full time scrolling video strip under or next to the player window. And then, you can copy that template and create as many as you want, customized for each campaign.
Try EZWebPlayer before buying. No credit card needed.
** That's the value of one minute of video, according to Dr. James McQuivey of Forrester Research.
http://www.videobrewery.com/blog/18-video-marketing-statistics