KEY QUESTIONS & ANSWERS
ABOUT POSTING VIDEOS ON YOUR CHURCH WEBSITE
"WHAT IS EZWebPlayer?"
Think of EZWebPlayer as your Church's own private, online TV channel. It's the simple, affordable, and professional way for faith organizations to play and manage video on their websites. EZWebPlayer is your dedicated online video platform and player. It hosts your videos, catalogs and archives them, and plays them back with A+ fidelity and ease. It's easy to manage, even for those new to online video. It's easy for your viewers to watch your videos on any device – iOS, Android, and multiple browser environments, Google, Safari, Explorer, Edge, more.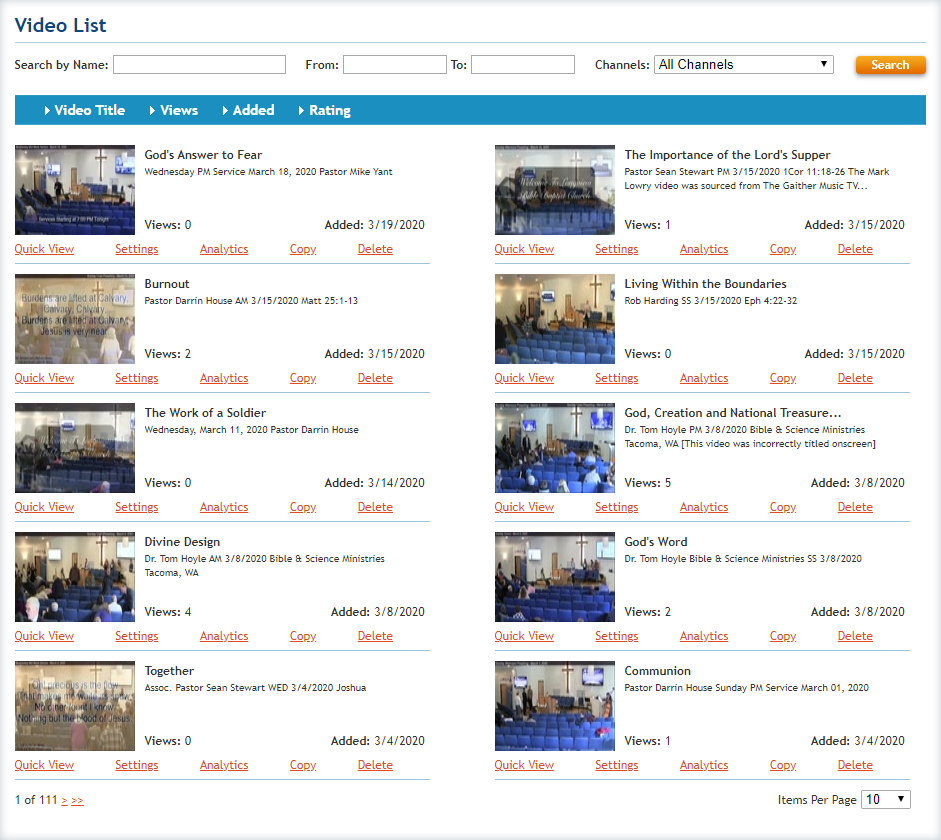 The videos that you can keep in your account are unlimited. Easy to keep track, easy to title and describe, easy to manage.
"SO, EZWebPlayer GIVES ME CONTROL Over my Video Programming?"
Yes, you're in total control. It's like having your own TV channel that shows only your programming – your videos, your livestreams and your promos. And your player (the on-screen rectangle your video appears in) even bears your "brand" – your Church's name.
"WHY IS EZWebPlayer DIFFERENT AND BETTER Than Social Media Video Players?"
Social media video players are designed to make money for the companies that developed them. EZWebPlayer is YOUR video player, designed to give you and your viewers excellent, seamless video hosting, sharing, and playback. EZWebPlayer serves you and your members and guests. No one else. And, your videos can be as public or as private as you wish.
So, use Facebook and YouTube the smart way, making use of their huge audiences—post short teaser articles or even super short 10-30 second videos that link to your web site.
It's just as easy as that.
"WHY IS EZWebPlayer DIFFERENT AND BETTER Than Other Quality Players?"
EZWebPlayer offers easy to use branded video hosting – allows you to highlight your brand and logo, versus some other companies logo. Setup your video portal at video.yourchurch.org allowing people to easily view you content without any third party ads popping up. All of our features then build up the value of having them displayed through your own domain, such as Calls To Action you might want to display during the video, video channels, live streaming, analytics and more.
"Some of our key features…"
EZWebPlayer bundles all the features that'll make your video programming simple, efficient, and powerful.
No third party ads, no advertising on your videos ever
Unlimited videos up to 60 or 90 minutes
YOUR Branding – use your domain for sharing video (video.yourchurch.org)
Easy to use video management console
Video on demand up to 5K daily views
Livestreaming up to 25 or 50 concurrent users
Livestream auto archive
Calls to Action to display messages during video play
Customizable video sharing pages with your brand and logo
Built on Amazon's rock solid structure
Simple-to-use video channels keep your videos organized
Great customer support
Multiple administrator logins
AND MORE!
"Sample of EZWebPlayer on a Church website"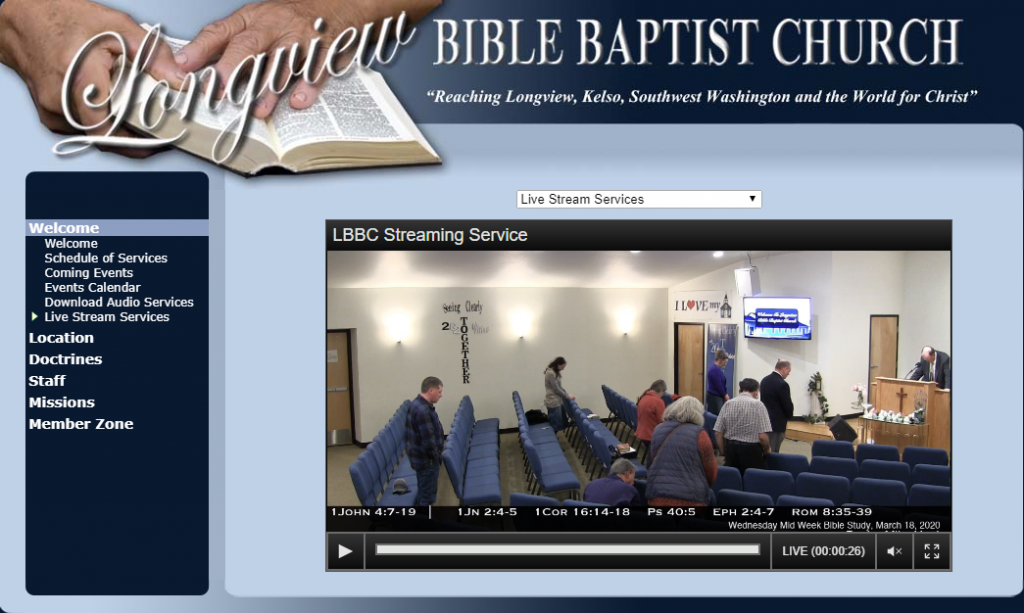 "CAN A NON-TECHNICAL PERSON Manage EZWebPlayer Programming on our Website?"
Absolutely. We designed EZWebPlayer to be simple for all our users, especially those with little or no online video posting experience. There's no coding. It only requires a skill level of copy/pasting text. Every player option is intuitive and simple to follow using the provided radio buttons, select your options and copy/paste the players embed code snippet. It's really that simple.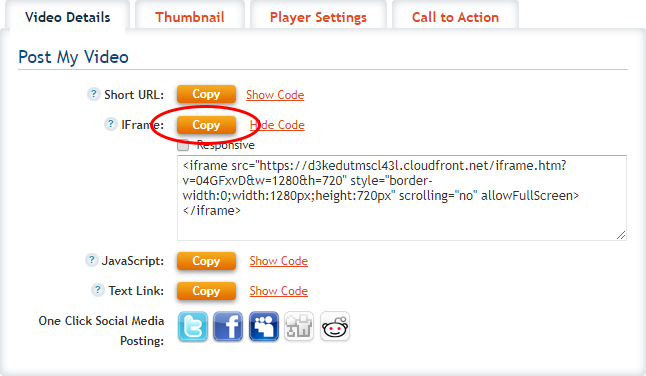 "CAN I GET TECH HELP if I Need it?"
Absolutely. Our team tech team is here to help. Email [email protected] or click here.
"CAN I TALK TO SOMEBODY NOW Before I Sign up?"
Yes, you can. Email [email protected] or click here to schedule a time with an EZWebPlayer tech resource.
"HOW MUCH does EZWebPlayer cost?"
EZWebPlayer is subscription-based. The service level most appropriate for many faith organizations is the White Label level which gives you livestreaming and video-on-demand under your Church branding. White Label is $55 a month.
"Does our Church take any RISK with EZWebPlayer?"
There is no risk with our FREE TRIAL OFFER. We have a 7 day free trial. You don't even need a credit card to start trying the White Label. It's truly free with no gimmick. At any given moment we have many Churches and individuals trying our service for free.
At the end of seven days, the service automatically ends and we still have never gotten your credit card number. Truly free.
"Do you GUARANTEE your services?"
EZWebPlayer GUARANTEES YOUR SATISFACTION. You will be delighted with EZWebPlayer's convenience, ease, simplicity, and the way it gives you great control over your video messaging PLUS a big step up in the professionalism of your online presentation. Try it with NO COST, for 7 days. If, within your Free Trial period, you are not delighted for ANY REASON AT ALL, we will promptly close your account and ask you how we might improve our service. That's how we work. We are here to serve you.