Availability Per Account Type
Description
This option can be found in the MyAccount page's White Label sub section and allows you to rebrand the player's Quick View URL. As the URL to any page is the product of the domain under which a web site is managed, changing this web address requires editing of your domain provider's Domain Name Server information. This function is typically accomplished by IT professionals or web domain owners and managers on the web site that hosts the domain, for instance, GoDaddy.com, the well recognized Web Host.
In this tutorial, you will be
accessing the back end settings of your web site.
creating and naming new sub domains
editing these new sub domains to point to EZWebPlayer's default sub domain that governs the public facing naming convention which allows you to have complete control of what your customers see in the URL of your video player
Setup
Step 1. Set up a new DNS CNAME record with your web host and point it to the Value shown below. Depending on your web host this process can take between 10 minutes – 24 hours.
Contact EZWebPlayer Support with any questions.
Step 2. Go to the My Account tab and find the White Label sub section. Input your new cname for Video Sharing DNS Name then make sure to hit the update button at the bottom of the page to save this change. This update can take between 0-5 minutes to take effect.
Trial / White Label Accounts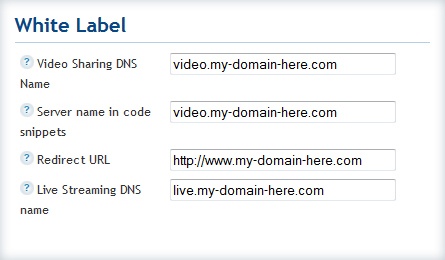 White Label Custom Accounts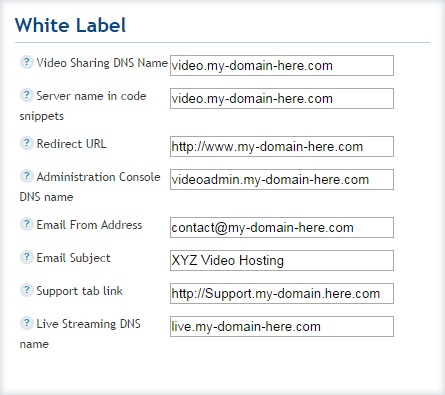 Step 3. Final Step – Contact EZWebPlayer Support to set up your SSL Certificate for your new DNS CNAME record.
Result
After this change, the player's Quick View URL switches from ezwp.tv/Video ID to your-domian-here.com/Video ID.
Before Branding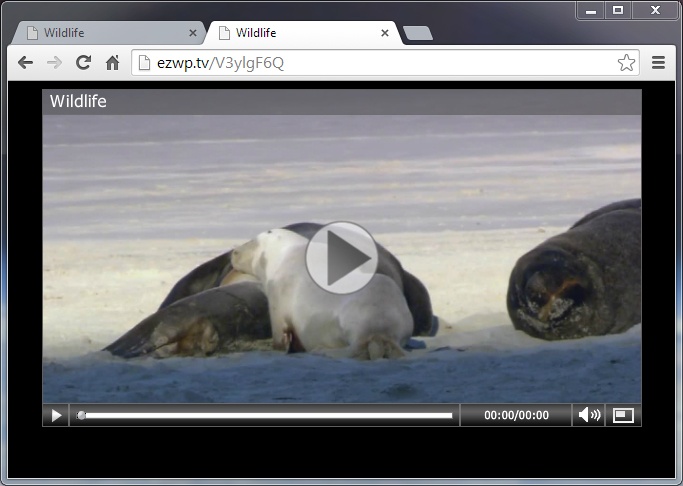 After Branding